*Songs and other products or information sources mentioned linked via Amazon for easy acquiring
I say ever that ever so lightly, of course…
Life is often a bit of a two-edged sword. It would seem sometimes that for as many wonderful things that happen, there are challenges and forces in the background that are conspiring to divert attention from goals. That conflict can drive us away from what we aspire to, or drive us towards the finish line with an even greater determination.
Like love, conflict is a huge thematic element in music. It can be a crushing, inward examination of self, a desperate plea or fight in the face of something monstrous or overwhelming in life. It can also be a powerfully motivating crescendo where there might be conflict indeed – but our musical protagonists seek to prevail against all odds and at any price.
And then there is literal physical conflict. It is celebrated, mourned, remembered, exalted, and vilified in lyrics of war, poverty, abuse, and domestic violence, and sometimes the darkest conflicts shared in song are singular incidents that leave an impact in the minds and hearts of many.
Popular Songs About Conflict, Opposition, or War
We all face a number of conflicts large and small throughout our lives. For some, love may be the biggest stumbling block of all. The search for that elusive emotion can feel like it might never end, as told in Johnny Lee's "Lookin' For Love" in the John Travolta movie Urban Cowboy. Cher's "If I Could Turn Back Time" is an epic tale of a great love that dissolves in hurt and betrayal. Zayn Malik's "Pillow Talk" plays with the concept of love as war, with the battles fought but the war conceded on both sides when the lights go off.
War by its very definition means conflict. There are a number of songs new and old decrying going to war, mourning those lost to it, and celebrating those who survived. Fortunate Son by Creedence Clearwater Revival is one of the most recognizable anti-war tunes, featuring prominently in movies and television to illustrate the class division conflict that sees military service as something avoided by the children of the well-connected. Green Days' "American Idiot" had a direct political message in it along with its anti-war cries, and the story of red balloons starting a war by accident is told with an energetic gaiety in Nena's 99 Red Balloons (or 99 Luftballoons, if you want to hear it in its original German!)
Conflict and Growth
"What doesn't kill you makes you stronger". "If you don't bend you'll break". Conflict is often attributed to personal achievement and growth, though it depends a great deal how you choose to approach challenges. When things are getting hard, that's when it is time to pull out the power jams! There are so many songs that instantly rev up focus and energy, and can contribute to a feeling of determination. Even if you have never seen the movie Rocky, chances are pretty good you have heard Bill Conti's "Gonna Fly Now", and even seen the original scene with legendary run up the stadium steps or any one of the several parodies and homages that have honored it since its release. The sweeping horns help us feel the rising confidence as he makes his way through his training, and the steady drive of the beat keeps us moving forward with him.
A current victory for me to celebrate!
I have been working on learning and building on a number of skills, especially in content creation and editing. Adobe programs, other editors, graphic design, business and marketing development, growing and adding to my writing skills and options…. It is a lot but I love it! I adore being a DJ and figuring out so many ways to share my love of music with people is just adding a whole new dimension to the journey. My latest victory is… (drum roll please…) getting this blog to publish! I wrote the first entry over a month ago but as I am still learning WordPress, it took me a bit to figure out some of the formatting stuff. Especially for titles. Yeesh… But look at this! Here it is! So today I celebrate this victory, and I can't wait to see what I can accomplish tomorrow.
If you've made it this far, leave a comment! What is something you are celebrating or looking forward to celebrating?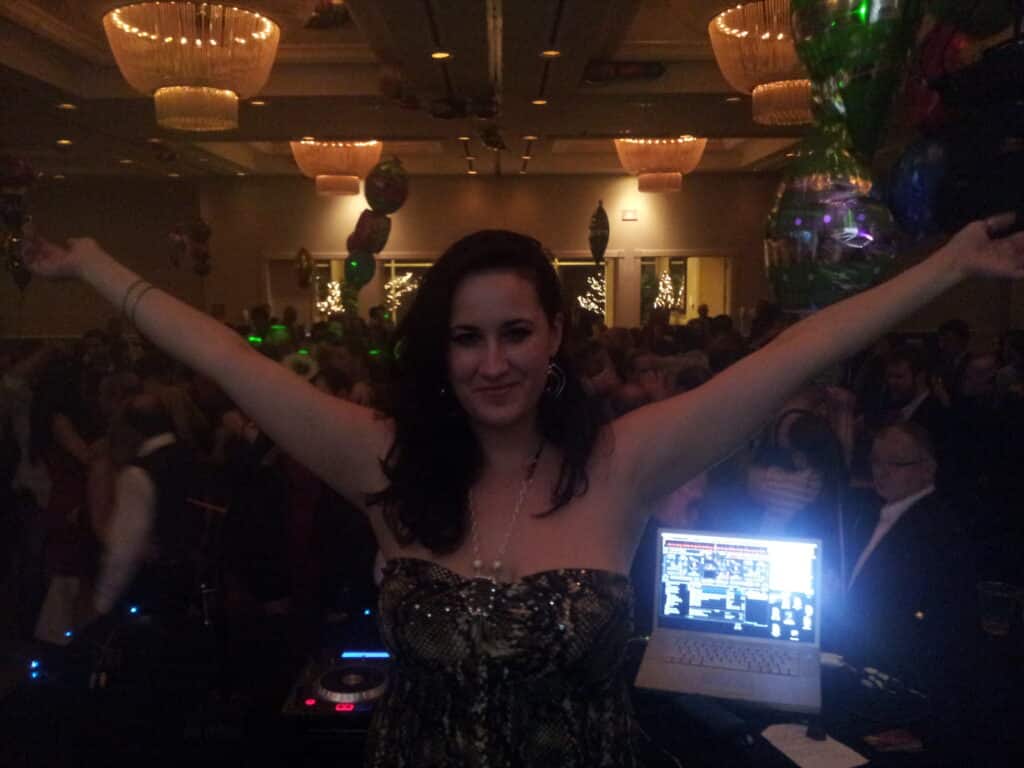 Read more by DJ Audioprism in the No Strings Attached E-News online magazine!